About The Event
The purpose of this event is to raise funds to support the vital programs the Community Center provides to over 10,000 people. The fundraising Gala will be held on October 14th, 2017 at Emerald Downs Ballroom. Our goal is to raise at least $100,000. The event will encompass great Ethiopian food, entertainment, live auction, and a chance to experience the rich heritage and prominently acclaimed Ethiopian hospitality.
This event will also mark the ECS's fourth major fundraising appeal since the acquisition of a building in September 2010. The building has become a source of pride for the great achievements the Center has accomplished to date and what it promises to offer in the future for the youth, elders, refugees, and all who are interested in learning and sharing the rich Ethiopian cultural experience.
Come and enjoy The ECS Annual Fundraising Gala to support the Center as it continues to improve and expand its services.
---
Cultural Music & Dinner
The event will kick-off with traditional Ethiopian music accompanied by a delicious Ethiopian dinner.
---
Live & Silent Auction
The event will also encompass a silent and live auction with unique items and experiences such as Ethiopian arts and crafts including vacation packages.
Bofta Yimam- Emmy Award Journalist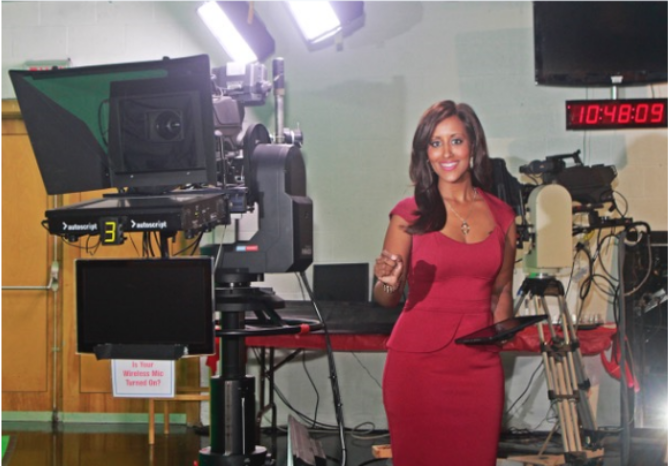 Bofta Yimam has been honored for her work nearly every year in her career, including a Regional Emmy award and the prestigious Edward R. Murrow award.
She is the first Ethiopian-American newscaster to receive an Emmy for her work.
The Maryland native started her career after she packed up her Honda and moved to Dalton, Ga. Since then, she's experienced journalism adventures across the southeast, mid-south and now, the midwest. Yimam is currently based in Pittsburgh and most recently moved from Memphis, Tennessee. Before working at FOX13 in Memphis, she was a Weekend Anchor/Reporter in Georgia.
In 2013, she won a Midsouth Regional Emmy for excellence in "Continuing Coverage." Her report led to Governor Bill Haslam signing a Tennessee law to keep convicted aggravated rapists in prison for their full sentence. While reporting in Georgia, she won the Edward R. Murrow award for Best Breaking News Coverage.
Yimam is a graduate of the University of Maryland. During college, she studied abroad in Seville, Spain and interned at Good Morning America in New York.
When Bofta's not on-air, she helps others fine-tune their public speaking skills through workshops and private coaching.
Bofta also enjoys scratching off bucket list destinations… she's swum with dolphins in Mexico, climbed a mountain (not planned) to reach a remote Ethiopian monastery, jumped off a 35-foot-high Jamaican cliff and backpacked twice in Europe.
Earlier this year, she traveled to Cuba with nine other journalists. She's extremely thankful for the amazing family and friends who continue to bless her life.
To learn more about her read here .
Mission
The Ethiopian Community in Seattle (ECS) is the first grassroots organization founded by Ethiopian immigrants residing in the Greater Seattle area.
The Community's mission is to make positive contributions to the social and cultural pools of the region by helping Ethiopian immigrants integrate well in their new home as well as assisting fellow Ethiopians and Ethiopian-Americans preserve their ancient and rich cultural heritage and share it with Seattle's diverse society and the future generation.
History
In the early 1970s, a small group of community leaders envisioned a way to help Ethiopian refugees settle in - and integrate with - the communities in the region and preserve their cultural heritage. That vision led to the formation of the community organization in 1980.
In 1987, the Community was incorporated as a 501(c)(3) nonprofit organization and established its Community Center 23 years later.
The new center provided a venue for the Community to offer more services to its members and headquarter where educational and cultural activities could be organized. In addition to providing services and cultural experience sharing opportunities, the Ethiopian Community connects members and the community by regularly hosting monthly brunch and annual Family Fun Day events.
The Ethiopian Community in Seattle strives to maintain a vibrant and active community that contributes to the society at large.
To learn more, visit our website at: ecseattle.org